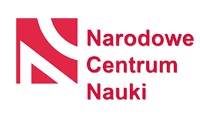 Open PhD student position
Internet of Things, Big Data, Cloud Processing, Video on Demand in 4k standard, Sensor Networks - these are just a few examples of new applications generating large amounts of data that have to be carried over telecommunication networks. In the National Science Center project entitled "Optical transmission with the use of at least 100% bandwidth efficiency modulation" we will look for such modulations that will allow to use the available bandwidth of optical transmission systems in full or even to a greater extent than that resulting from the classical limitation of modulation speed in a channel. The task of the scholarship holder(s) will be: - developing new, bandwidth-efficient methods of encoding, shaping and correcting signals and comparing these methods with known methods - creating software models of the transceiver, - performing simulations and experimental studies in excellently equipped optical transmission laboratory located at the Institute of Telecommunications - analysis of transmission quality, energy efficiency and computational complexity of new transmission schemes
Requirements:
Master's degree in electronics, physics, mathematics or related fields
Fluency in oral and written English
Ability to program Matlab or Python (or other language)
Mathematical skills to move smoothly in the field of signal processing
Application deadline: 10 July 2021
Applications send by email to the project leader Grzegorz Stepniak (PhD), stepniak ZZ tele.pw.edu.pl
Conditions of employment: Employment of a PhD candidate within the National Science Center project entitled: "Optical transmission with the use of at least 100% band efficiency modulation" carried out at the Faculty of Electronics and Information Technology, Warsaw University of Technology (www.elka.pw.edu.pl)
Additional information: Employment from 1 April 2020 - for 30 months. During this period a PhD student will receive a monthly scholarship appx. 7000 PLN net (1500 EUR). The Department reserves the right not to settle the competition if the Selection Committee finds that none of the Candidates meets the tasks specified in the competition.
The application for the competition should include: - Cover letter - CV - list of papers - or letters of recommendation from previous caregivers - Agreement: I agree to the processing of my personal data for the purposes necessary for the recruitment process (in accordance with the Act on Personal Data Protection of 29.08.1997, Journal of Laws No. 133, item 833)